Family First Therapy offers Early Intervention services to help babies and toddlers diagnosed with developmental delays or disabilities. Our goal is to provide family focused interventions, counseling, and parent training to eligible babies and toddlers in order to help them learn.
Our certified Early Interventionists and Speech-Language Pathologists (aka Speech Therapists) help children master developmental skills that typically develop during the first three years of life – ranging from basic infant mobility to brand-new language or social skills.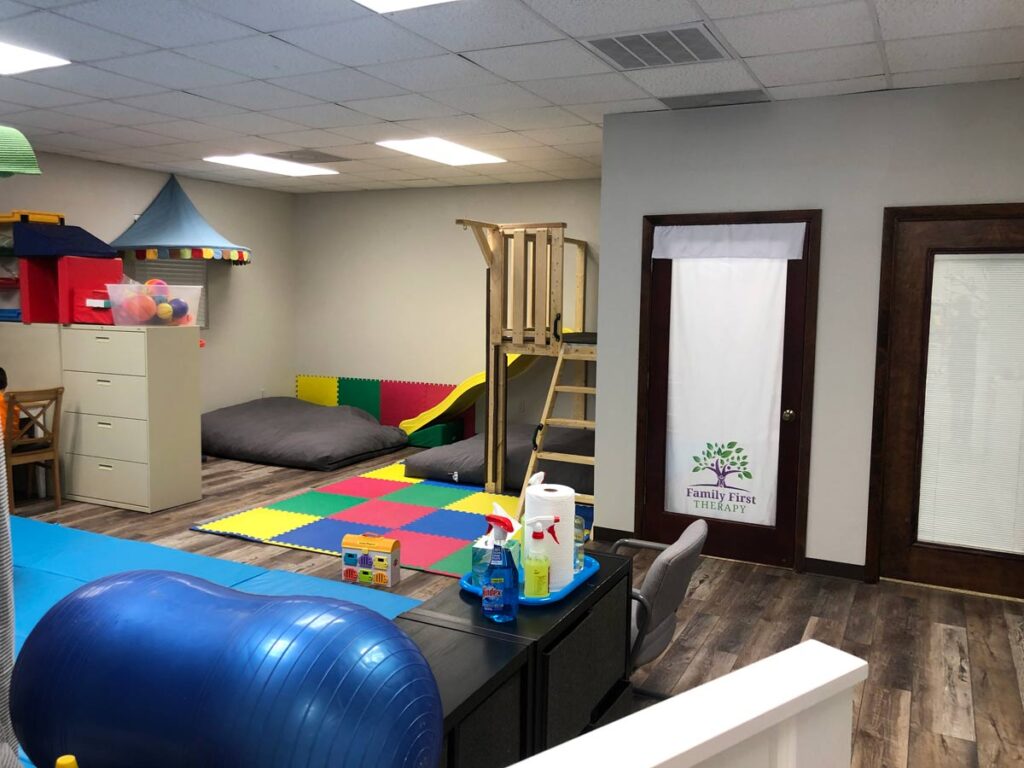 Birth to Three Developmental Areas
Physical – rolling, sitting, reaching, crawling, and walking
Communication – babbling, listening, word acquisition, understanding, speaking
Cognitive – learning, thinking, problem solving
Social-Emotional – playing, happy, feeling safe, transitions
Self-help – eating, dressing, washing
If you suspect your child may have a delay in one or more of these developmental areas, he or she may be eligible for Early Intervention services. Under the Individuals with Disabilities Education Act (IDEA) Part C – Early Intervention is available in every state and territory of the United States.
Family centered services are at the heart of our practice here at Family First Therapy. We understand that children learn best in their natural environment when surrounded and encouraged by those they love and that love them. Services are designed to meet the individual needs of each child and always include parent/caregiver support and training.
Call us to schedule a Free Developmental Screening at our Lutz Clinic. 813.848.0341